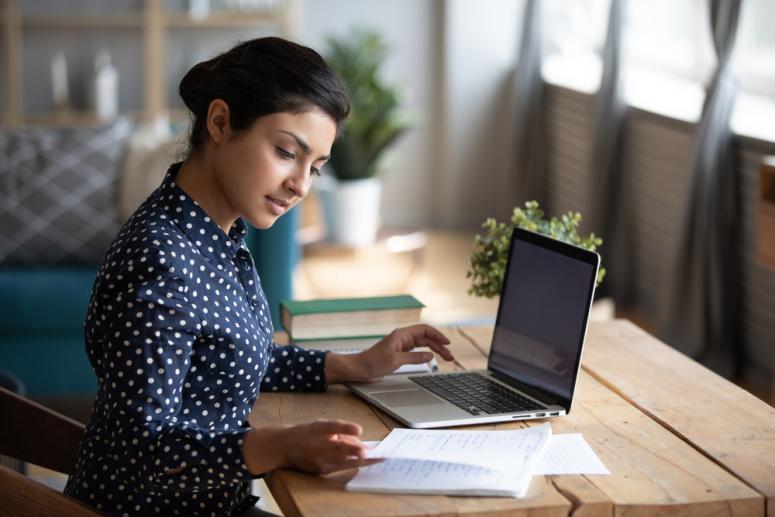 "When talking about FDA-approved therapies for rare diseases, there's a rigorous process to get to that point," said Josey Hensley, RN, CCRN, from the National Organization for Rare Disorders (NORD), in an interview. This rigorous approval process is not unique to rare diseases and includes a series of clinical trials, which oftentimes utilize a control group of patients that receive a placebo in place of the tested therapy. However, when dealing with rare diseases, it would be optimal to reduce the need for a placebo in randomized controlled trials because participating in the research may be the only chance for patients to receive any form of treatment. Researchers have also had trouble gaining an adequate number of participants, as the small population sizes of diagnosed patients paired with their geographical dispersion restricts the number of those able to travel for in-person visits to collect data for the study. Additionally, these illnesses have a tendency to rapidly progress or have unpredictable trajectories which further limits the number of those eligible to engage in the research. Robust participation and ethical frameworks are needed to revolutionize clinical trials and pave the way for the acceleration of the drug therapy approval process for rare diseases.
Josey Hensley is the clinical research study coordinator for NORD's HOME Study, a pilot project funded by the Food and Drug Administration (FDA) that aims to augment placebo controls in randomized clinical trials through a natural history study to accelerate a cure for Metachromatic Leukodystrophy (MLD). Hensley, who presented the project in a session at the Annual Research Meeting (ARM), highlighted three ways the study design encourages participation and alleviates challenges associated with rare disease trials: embracing a multistakeholder approach, removing travel barriers associated with participation, and leveraging historical patient data to replace or augment placebo data.
Multistakeholder Approach Keeps the Patient at the Center
Through a multistakeholder approach, the HOME Study involves researchers, patients, caregivers, clinicians, drug developers, and those who work in regulatory agencies such as the FDA. All key collaborators work together to improve their knowledge of the disease of interest in order for the process of developing therapies to be accelerated. The team established a patient and caregiver advisory committee, as well as an advisory committee for clinicians. These committees have helped inform the study design, decide which data are collected, and determine how to best minimize burden on the patients and their families. Having these advisory committees engage during every step of the research process allows patients to advocate for their needs during participation, keeping the study centered around alleviating participation burden, while still producing adequate data that can be used to augment placebo controls.
Reducing Participation Burdens for Patients & Families
The study format meets participants at home through a completely virtual format, alleviating them of the challenges of traveling to participate. Every three months for a year, patients participate in virtual check-ins, which include updating pertinent health information through surveys on the online IAMRARE registry and SHAPE mobile app, as well as a study visit over Zoom with a nurse. These virtual check-ins were in place long before the COVID-19 pandemic in an effort to eliminate participation burden for patients and their families.
Oftentimes, in clinical studies, participants must travel far to a facility to participate in periodic examinations. The challenges of travel for someone severely disabled from the disease of interest often leads to participants dropping out of a typical clinical trial. This virtual format is designed to reduce that burden, allowing for the patients and their families to continue to participate in the whole duration of the study. NORD's team is developing a post-study survey to further engage participants and inform the HOME Study staff on how the study design could be improved. Questions on the survey will ask about how burdensome the experience has been as well as if the data collected is representative of the patient.
Leveraging Natural History Data to Augment Placebo Data
Robust natural history data can reduce or potentially eliminate the need for a placebo group in a clinical trial. The HOME study leverages the data from research participants to track the effects of MLD and how it progresses over time. These preliminary data can then serve as an external control for clinical trials. The ability to use natural history data to inform research can possibly reduce the number of patients needed for a placebo arm, which can aid in curbing the effects of challenges such as small population sizes limiting the number of available participants.
The HOME Study is not just a method of gathering information to undergird a study on MLD. It will develop a framework that, in its finalized form, can be used to collect preliminary data to act as an external baseline for clinical trials testing therapies for other rare diseases.
"You need that natural history study data set to start with," Hensley explained in the interview. "Once you have that, it would hopefully accelerate the therapy approval process." 
If elements of the HOME Study design are implemented in researching treatments for other rare diseases, it may pave the way to a future where factors such as travel burden and small population sizes are no longer barriers to discovering new lifesaving therapies.
Blog comments are restricted to AcademyHealth members only. To add comments, please sign-in.