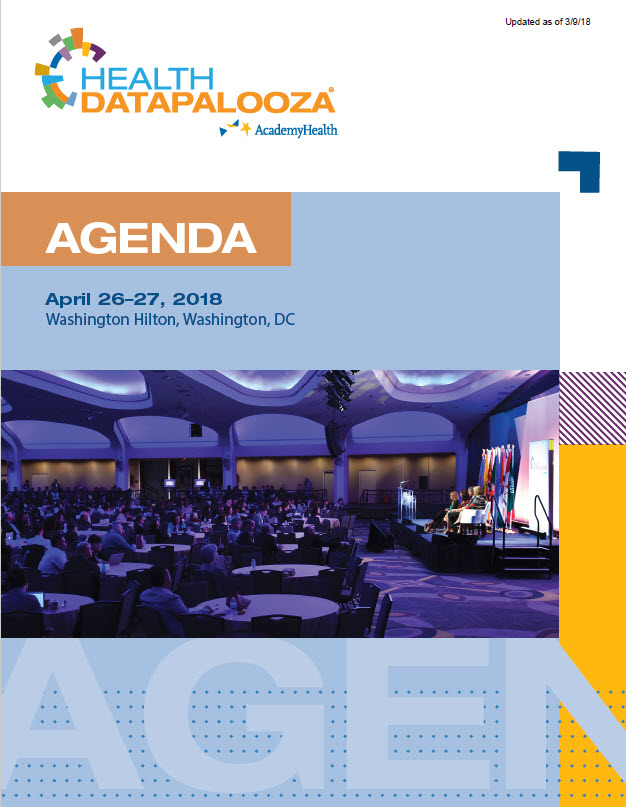 2018 Health Datapalooza Agenda
The 2018 Health Datapalooza was an action-packed event featuring top speakers representing a variety of industries. Download the agenda now to check out last year's amazing lineup.
Download Publication
Health Datapalooza is the gathering place for people and organizations creating knowledge from data and pioneering innovations that drive health policy and practice. With over 5 pre-conference events, 4 plenary sessions, 35 breakout sessions, 2 innovation showcases, multiple data challenges and 1,300+ expected attendees, this year participants explored the newest, most innovative, and effective uses of health data! Attendees also discussed real world concepts and actionable steps that they can take back to their workplace – presented by both newcomers and senior leaders with first-hand experience using data to improve health and health care.