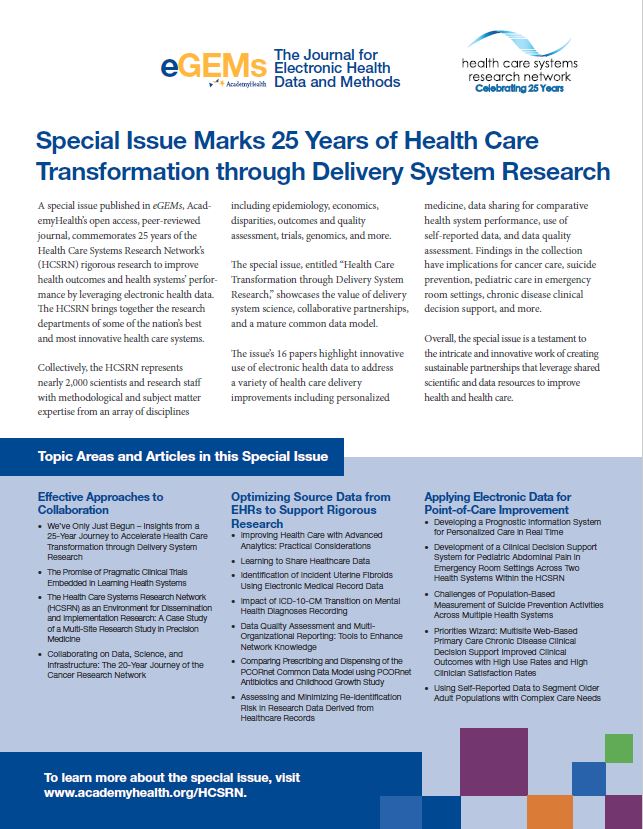 Special Issue Marks 25 Years of Health Care Transformation through Delivery System Research
This one-pager provides an overview of the special issue and includes its topic areas and article titles.
Download Publication
New articles published in eGEMs, AcademyHealth's open access, peer-reviewed journal, showcase the value of delivery system science, collaborative partnerships, and a mature common data model. Marking 25 years of the Health Care System's Research Network (HCSRN),  the special issue is a testament to the intricate and innovative work of creating sustainable partnerships that leverage shared scientific and data resources to improve health and health care. Read the full special issue here. 
Topic Areas and Articles in this Special Issue
Effective Approaches to Collaboration
Optimizing Source Data from EHRs to Support Rigorous Research
Applying Electronic Data for Point-of-Care Improvement