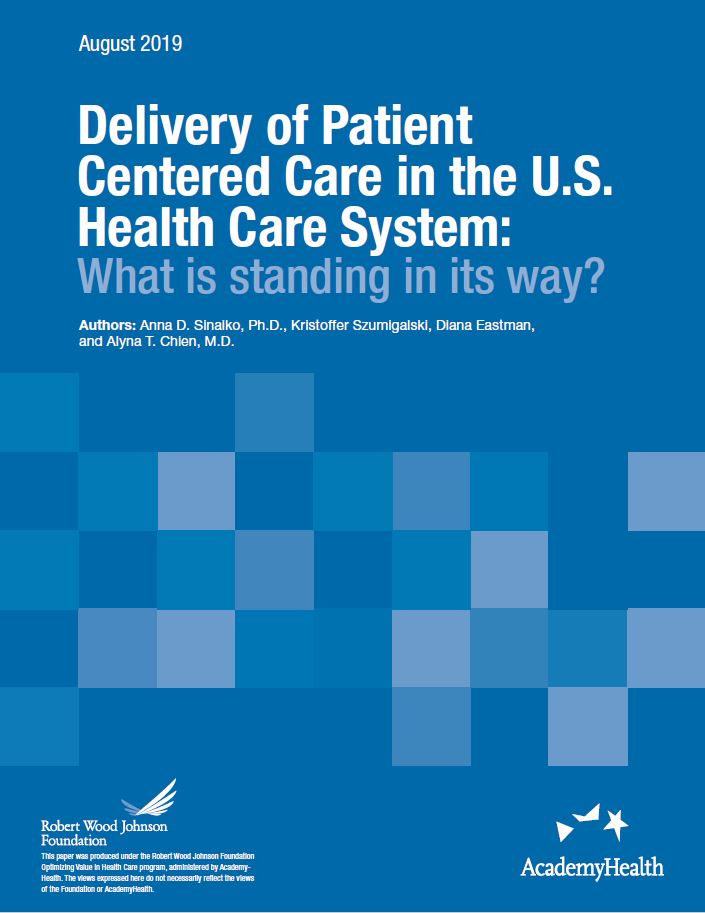 Delivery of Patient Centered Care in the U.S. Health Care System: What is standing in its way?
This paper draws from existing frameworks and definitions to articulate a comprehensive model for patient centered care (PCC) and identifies the major barriers to delivering PCC according to the peer-reviewed literature.
Download Publication
Several initiatives explore how to make the health care system more patient centered as a means to better meet the goals and needs of patients, particularly those who face the greatest obstacles to good health, and improve health equity. However, the effort to make the U.S. health care system more patient centered remains a work in progress.
This paper aims to inform that work by reviewing existing frameworks and definitions, outlining considerations in a multi-level care delivery system, and describes four key barriers to implementation of patient centered care.
Findings presented in the paper benefited tremendously from input from a panel of experts representing patient, provider, payer, policy, and research stakeholders' perspectives. Together these stakeholders make up an Advisory Committee that was assembled to assist with planning and strategy for the Robert Wood Johnson Foundation and AcademyHealth Patient Centered Care Meeting that took place in May 2019.