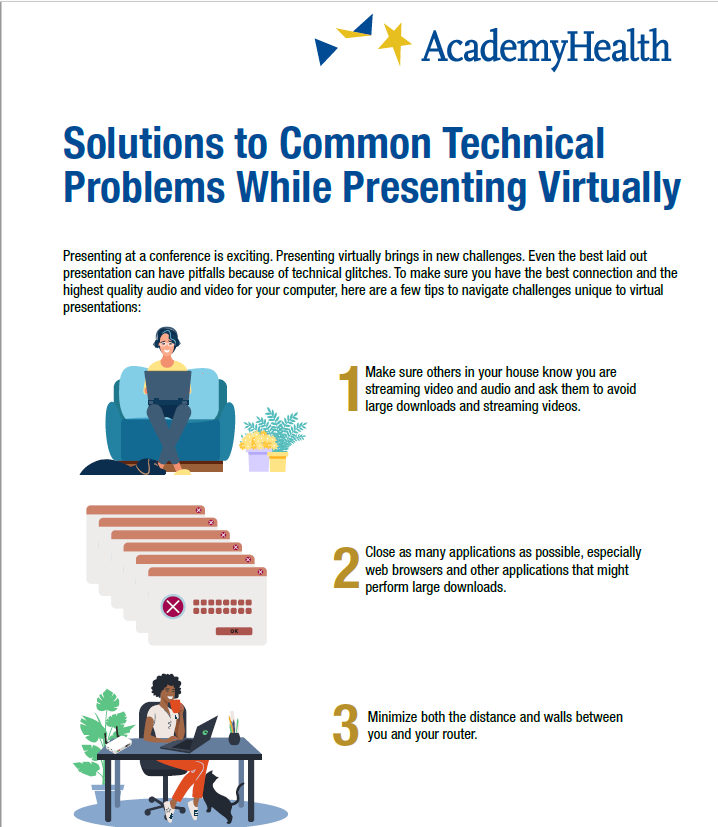 Solutions to Common Technical Problems While Presenting Virtually
This publication offers five tips for addressing technical problems while presenting virtually, including tips on improving Wi-Fi connection and ensuring high quality audio and video.
Download Publication
While presenting is stressful under any circumstances, virtual presentations bring their own challenges. To make sure you have the best connection and the highest quality audio and video for your computer, here are a few tips to navigate challenges unique to virtual presentations:
Tips include:
Ensuring others on the same Wi-Fi aren't steaming video

Closing other browsers and applications

Minimizing distance from and interference with your router

And more
Find more tips on presenting virtually here. Check out our previous tip sheet on virtual networking here.
Register for our 2021 virtual Annual Research Meeting, where many attendees will be giving online presentations on their research, here.