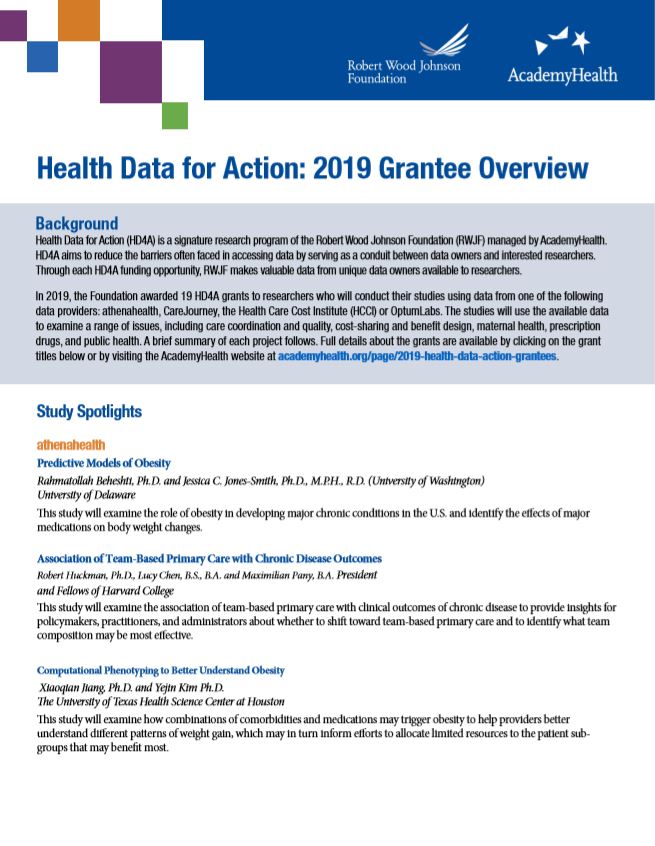 Health Data for Action: 2019 Grantee Overview
This publication summarizes the 2019 grantees under the Health Data for Action program.
Download Publication
Health Data for Action (HD4A) is a signature research program of the Robert Wood Johnson Foundation (RWJF) managed by AcademyHealth. HD4A aims to reduce the barriers often faced in accessing data by serving as a conduit between data owners and interested researchers. Through each HD4A funding opportunity, RWJF makes valuable data from unique data owners available to researchers. This one-pager outlines the 2019 projects.