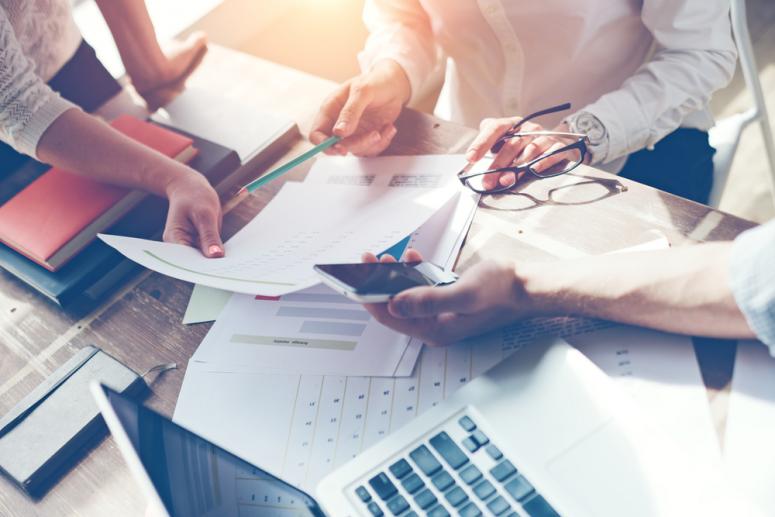 Cross-disciplinary and cross-sector collaboration is key to improving population health and the performance of the health system. By engaging stakeholders throughout the process of generating, translating, and using evidence, AcademyHealth creates space for them to identify shared challenges that can be addressed by future collaborations, which in turn makes the work relevant and actionable.
We've seen this in real-time this week as our community gathered virtually for this year's Annual Research Meeting (ARM), but the work of peer-to-peer learning is year-round. Throughout the year, AcademyHealth works to create in-person and virtual spaces in which diverse perspectives and experiences can be shared and communities of practice can be sustained over time. With an extensive network of patient and consumer advocates, policymakers, researchers, thought leaders, and others, AcademyHealth bridges many stakeholder groups and communities to advance evidence generation, dissemination, and use.
Our approach to engagement and community building is based on fostering a culture of trust and respect for stakeholder values, needs, and preferences, as well as providing the space and tools to help people work across perspectives, programs, and projects.
Facilitating a Research Community to Eliminate Low-Value Care
AcademyHealth's Research Community on Low-Value Care includes more than 400 members representing researchers in academic and other settings, health system representatives, patients/consumers, clinicians, health plans, and policymakers. With support from the ABIM Foundation and the Donaghue Foundation, the research community fosters connections among researchers and end-users and identifies shared challenges and key priorities. For example, after examining the past five years of low-value care research, the community identified gaps in areas such as health disparities and vulnerable populations, large-scale payment and practice transformation efforts, and practitioner and patient cultural factors related to practice change. And just last month, the research community continued the conversation— calling for a re-examination of the term "low-value care," arguing that the existing framework for increasing care value does not consider the experiences of African American and Latinx populations.
Engaging State and University Partners in State Health Policy
As the home for three state-based learning and research networks, AcademyHealth's Evidence-Informed State Health Policy Institute cultivates collaboration across a diverse network of health policy researchers and practitioners who can adopt policy change to broaden their capacity to promote data-driven evidence-informed state policy and programs. The State-University Partnership Learning Network (SUPLN) supports 30 state-university partnerships in 26 states by bringing both Medicaid and university leaders together to share resources and ideas to strengthen the evidence-base for sound Medicaid policies in states. AcademyHealth's Medicaid Medical Directors Network (MMDN) is a vibrant learning community focused on promoting and sharing best practices for the medical direction of state Medicaid programs. Leveraging both these networks, AcademyHealth and the Data Coordinating Center at the University of Pittsburgh, launched the Medicaid Outcomes Distributed Research Network (MODRN) in 2018 to provide states with the opportunity to utilize multi-state Medicaid data to address issues of national public health importance, such as the opioid crisis, while measuring the impact of innovative policies and interventions. MODRN represents almost 17.8 million (24 percent) Medicaid enrollees. As resources are available, all these networks work together to implement multi-state quality measurement and improvement projects to critically analyze specific clinical topics and review possible policy solutions.
Following the Lead of Patients to Ensure Research is Relevant and Timely
We know patient engagement in research makes findings more relevant and complete. An emerging player in the research ecosystem are patient-/participant-driven research communities (PDRCs) who work to transform the research enterprise by facilitating substantive multi-stakeholder collaborations that put patient/participant perspectives and priorities at the center. In partnership with NORC at the University of Chicago (NORC), AcademyHealth supports the PDRC Learning Network to build capacity and foster sustainability of patient and/or community-led organizations whose primary purpose is to enable research that is a priority to their communities. With funding from the Patient-Centered Outcomes Research Institute, this learning network organizes and convenes workgroups which serve as forums for collaboration and sharing best or emerging practices across eight PDRCs on three topics of special interest:
Improving representativeness in research governance and participation

Elaborating on sustainable PDRC business models, and

Improving effectiveness of digitally-based engagement efforts.
Ultimately, these workgroups will produce findings to inform the broader PDRC landscape and advance the field of engagement science as a whole.
As this year's ARM draws to a close, we know the work of our community continues long after the closing plenary ends – just like our work at AcademyHealth. Read more about our efforts in this blog series:
To make sure you never miss the latest on any of our year-round work, become a member. We also highlight work from across the community on Twitter @AcademyHealth.
Blog comments are restricted to AcademyHealth members only. To add comments, please sign-in.