Upcoming Event
As part of the Agency for Healthcare Research and Quality-funded project Research Insights, managed by AcademyHealth, this webinar will highlight insights from specific states' experiences with personal responsibility provisions in Medicaid and the national implications of these experiences.
Upcoming Event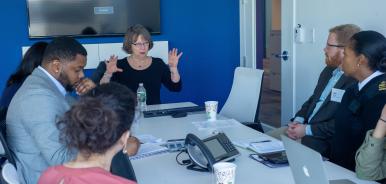 A deep-dive into all aspects of health data policy and strategy designed for professionals in emerging data-centric roles.
Upcoming Event
This new webinar series seeks to promote serious evidence-based discussions related to costs, value, and allocation of health care spending across sectors.